Anik Singal has a ridiculous number of products available. Books and courses.
He is always launching something new. Not surprised, really. He seems to do pretty well for himself.
People lap his products up like crazy.
He's been around for a long time and i've bought some of his courses in the past. He's probably the first guy that really got me inspired to do affiliate marketing.
So, is it worth picking up some of his products? Well, that is what we are going to take a look at in this Anik Singal review.
Who is Anik Singal?
Anik is an online marketer. He is the CEO of Inc500, which can regularly be found in lists of the fastest-growing companies in the United States. This is a guy who does bill himself as an educator.
He also started the company Lurn.com which is a hub for all the courses he has under his umbrella. Some are free while others are paid. Fred Lam teaches some of these courses such as the free course – eCom Bootcamp.
 Many others have contributed to Lurn such as Andrew Lantz, Stephen Parato, Daniel Constable, Dave Kettner, Reese Evans, Rosalee Maquinay, Dave Lovelace, Kevin Harrington and more.
As far as I can tell, he does not work in any of the niches that he educates in. He just sells educational products. This means that it is tough to trust the information he is sharing.
 Obviously, it is information which seems to work because many, many people have touted how successful they have been when they have used Anik's products, but you do have to take some of the information with a grain of salt.
I can find no trustworthy information on his net worth, although I am willing to wager that it is quite a bit. He has (apparently) sold almost a quarter of a million products, and if you are selling that many products, then you probably have a few dollars in the bank as a result.
Is Anik Singal a Scam?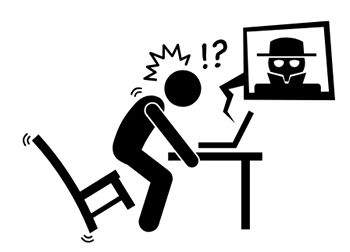 I don't think that he is. I know that there are people in the opposite camp to me, but I don't think that he is a scammer.
He is a guy that has produced some courses and books which are obviously delivering value to people.
Granted, none of the information that he includes in any of his material is particularly ground-breaking. However, this is a guy who is able to describe even the most complicated concepts in an easy-to-understand way.
Some people find that this is worth the entry price alone. To get a feel for the way that Anik works, I do suggest that you read a couple of his cheaper books. It may motivate you to pick up one of the more expensive courses, once you know the sort of thing that you are after.
That being said, I do want to point out that while Anik's company experienced major success before 2011, the business went into major debt a few years back. It eventually closed down. So, the guy wasn't making that much money at the time.
He did claim he was making a lot, but if you are in so much debt that you have to close your company down, then it is probably not as successful as Anik made out. That being said, since the relaunch, the company does seem to be doing fine.
It does explain why Anik is launching a ton of products, however.
Books from Anik
The first experience that most people are going to have with Anik will be through the books that he sells.
They are affordable, which means that you aren't really going to lose anything if you pick one up and decide that they are not for you.
In fact, I recommend that you do check out one or two of his books first. It will give you a feel for what Anik is like.
It is probably worth noting that none of his books are going to teach you that much. They are just going to be rough guides. They are rough blueprints, and you will need to expand your knowledge if you want to make some cash.
eScape
In this book, Anik goes through the stages to become a successful solo entrepreneur. It is probably a book that most people can skip. It doesn't really teach you anything relevant. It is just to put you in the frame of mind where you are starting to break free from the daily grind.
The Email Lifeline
As you will be able to tell from some of the courses, the specialty for Anik is email marketing. This book is about that. It will teach you how to claw an extra few dollars out of your email marketing.
The Circle of Profit
This teaches you about digital publishing i.e. sharing information and making money from it.
From Passion to Profit
This book will teach you how to make money from the things that you are most passionate about in life.
Courses from Anik
This is where Anik makes the bulk of his money. I have no doubt that the books that he produces are a way to guide people towards his courses.
So, do expect information to be left out of the books just so you can read these courses:
Inbox Blueprint
This is one of the first courses I bought from Anik. In fact I tried to find the login but could not find it. I did a password reset and it worked. It's still active to my shock which is pretty cool.
Here's a screenshot of the members area:
This course is basically a step-by-step guide to making money from email marketing. It will tell you everything that you need to know to make money from email. It expands upon the 'email lifeline' book that I talked about earlier.
Publish Academy 2.0
This is an expansion on the 'Circle of Profit' book. Learn how to sell information. You know this information is good, because that is exactly what Anik is doing. It is found on Lurn and is taught by Andrew Lantz. The cost is $397.
Profit Academy 
The profit Academy is an old course of Anik's that shows you how to get started in affiliate marketing with focus again on – you guessed it, email marketing. The money is made with affiliate promotions. He also teaches you how to create your own product to market, which is in the 2nd phase of the course.
Copywriting Bootcamp
This course talks about copywriting. Not the greatest copywriting course in the world, because that isn't Anik's specialty, but still may be worth looking at.
Digital Bootcamp
Again, an email focused course. This will tell you how to build a business around email marketing. It's free and you can get it on Lurn.
FB Marketing
An introduction to Facebook marketing. Anik claims to have spent over $10 million in Facebook ads to create the content for this course, but I doubt that this is the case.
Fearless Entrepreneur
This course teaches you how to become an entrepreneur. It is, essentially, a motivational course.
Free Traffic Bootcamp
This is a course which may be beneficial to many, many people. You can learn how to get free traffic to your websites. The information in this course actually has a lot of value.
eCom Bootcamp
Learn how to create a Shopify store that makes money. This is a free course that is taught by Fred Lam
Conclusion
While Anik does not really offer any groundbreaking courses, he is a guy that clearly knows how to make money. You may want to take a look at a couple of his books to see whether he is the right mentor for you.
You can also take one of his free courses but these are just a primer for the paid ones you'll soon be marketed with. The information is helpful, but will not go into great detail. A lot of it is dated as well so please be aware why this information is free.
Recommended Alternatives
With a ridiculous amount of course creators out there, it's really hard to choose who is legitimate and who is a scam.
Personally, I am not a fan of those that are serial course creators like Anik Singal is. I haven't seen much proof of results from his personal campaigns to see if he actually walks the walk or just teaches.
It reminds me of professors in university teaching something that they have no practical experience in. It's hard to build trust with people that don't have the practical experience or proof of earnings to back it up.
Build an Online Business to Make Money
You are probably here because you wanted to know if Anik Singal is a scam or not. He's not a scammer, he's just a serial course creator. Nothing wrong with that but you now know how I feel about this.
So what's in it for you? It's obvious you are here because you want to make more money for a variety of reasons.
Maybe you want to quit your job and have a laptop lifestyle traveling the world, maybe you want to buy a new house or a new car or maybe just to provide for your family.
The reason I created this blog was to weed out the good from the bad courses. I too have been burned by buying a bad course that I couldn't even get a refund from. I've learned a lot by buying a lot of courses and applied everything I have learned so I know what works and what does not.
I pass this information onto you. You clearly have a lot of options but my suggestions come from thorough vetting as I have bought the courses I recommend. If they worked for me, there should be no reason they can't work for you.
Since I don't know what you are looking for, I suggest you read this article here titled I Want to Start My Own Business But Don't Know What to Do.
These options are proven lines of business – all done on the internet in the comfort of your own home.
Million dollar businesses have been created by ordinary people just like you and me that apply these strategies. 
If you're looking for an opportunity, I highly suggest one of these options and I go into great details with the courses I recommend.
If you have any questions, feel free to comment below or send me an email – just refer to my contact page. I reply to all inquiries.
Cheers,
Drew